Serving the markets of Paints & Coatings, Construction, Sealings & Adhesives, Industrial, Rubber, Plastic & Compounds the LEHVOSS Group, can offer products from most series manufactured by MAGRIS TALC, including the following:
ARTIC MIST© product, CIMPACT© product line, JetWhite© product line, JetFill© and JetFill© M, product line. MISTROBLOCK and HYPERPLATE© product line, MAGRIS TALC MISTRON© product line, NICRON©, SIERRALITE©, SILVERLINE©, STELLAR©, VERTAL© and YELLOWSTONE© product line.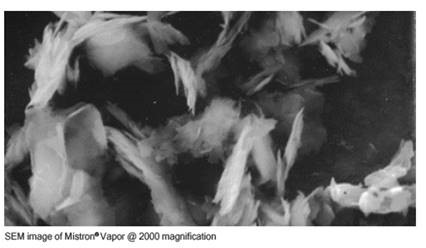 MAGRIS TALC is committed to maintaining a high quality management system in all areas of production and to producing safe, effective and quality products. Together with its distribution partner LEHVOSS Group., MAGRIS TALC understands the complex demands of our customers. Its R&D and product management teams help to develop solutions by designing new products, technologies and processes.
"We are happy to gain the LEHVOSS Group, our distribution partner in the field of functional fillers for all important industries. Their background of more than 115 years of application technology support for customers starting in the rubber processing industry, will help us to make a big step forward to the European market", says Giorgio La Motta, General Manager of MAGRIS TALC.
"The LEHVOSS Group is pleased to welcome the partner MAGRIS TALC. The pan-European sales of MAGRIS TALC products will further strengthen our position in distribution, especially in Western and Southern Europe. Let's work hand in hand together with our customers to develop new ideas and projects in our complex world" says Managing Partner and Spokesman of the Executive Management Soenke Thomsen of Lehmann&Voss&Co.
Talc is a key input for many important markets, including:
Industrial primers, decorative coatings and varnishes, industrial coil and wood coatings, inks
Adhesives, sealants and putties for construction, packaging, automotive repair and other industrial applications
Rubber and caoutchouc industry, automotive tires and general rubber goods, wire and cable
Polypropylene compounds for automotive, Polyamide Polycarbonate/ABS & other engineering plastics, Polyethylene masterbatches for packaging and wood-plastic composite compounds
Talc provides specialized properties across its various applications, including:
Reinforcement of anti-corrosion properties, with superior barrier performance and viscosity build up control, in the paints and coatings industry
Optimum extension of Carbon Black in elastomeric compounds to provide both rheological and mechanical benefits
Balanced mechanical performance of stiffness and impact strength in specialized polymer based automotive applications
Nucleation and Anti-Blocking performance
Alternative filler contributing to the reduction of titanium dioxide
Please contact your technical sales teams in Lehmann&Voss&Co. or send an email to:
Paints, adhesives & Industrial: surface(at)lehvoss.de
Rubber and caoutchouc: luvomaxx(at)lehvoss.de
Polymers and compounds: luvobatch(at)lehvoss.de
We are gradually increasing the number of MAGRIS TALC products in our warehouse.